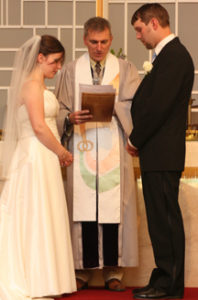 Your wedding is a sacred celebration. Your plans for the ceremony should reflect that reality and also align with beliefs and worship practices of Second Congregational Church. Thoughtful planning will ensure that your wedding will be meaningful to you, your family, and your friends.
Our Pastor and Music Director are available to help lead the service. We also have a dining room that is available for receptions.
Second Congregational Church is fully wheelchair accessible. The entrance to the full-service elevator is directly from the parking lot and marked with appropriate signs. The elevator goes down to the lower level (Dining Room and wheelchair accessible restroom) and up to the upper level (Sanctuary).
When scheduling weddings, we do give priority to church members and their children.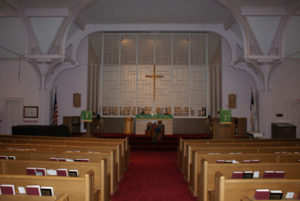 You can find our Use of Facilities Policy here. If you have more questions about scheduling a wedding at Second Congregational Church, please contact our church office at 413-283-6958.