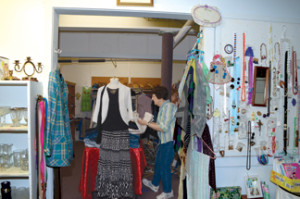 "The Caboose" Thrift Shop
Hours: Fri & Sat 10 AM – 2 PM

Why We're Here
The Caboose Thrift Shop is a mission of Second Congregational Church to the surrounding community.  It is staffed by members and friends of Second Church. The many articles it offers are priced very affordably, making them accessible to everyone.
We have worked together with the local branch of the Salvation Army to serve families facing unexpected challenges.
Proceeds from the Thrift Shop support other missions of Second Church.
Where We Are
The entrance to the Caboose is off the parking lot of Second Church, at the end of the church nearest the Church House.
Second Congregational Church is fully wheelchair accessible.  The entrance to the full-service elevator is directly from the parking lot and marked with appropriate signs.  The elevator goes down to the lower level (Dining Room, Caboose and wheelchair-accessible restroom) and up to the upper level (Sanctuary).
What We Sell
There are many different items for sale at the Caboose:
A selection of women's, men's and children's clothing
Puzzles
Linens
Books
Housewares
Small appliances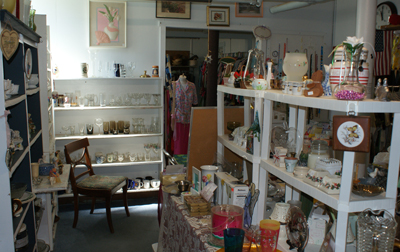 What We Accept As Donations
All of the items listed above are accepted as donations, provided they are in very good condition.  We do NOT accept the following:
NO luggage
NO toys
NO electronics
NO stuffed animals
NO mattresses