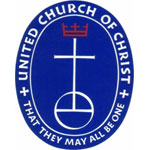 Rooted in the grace of God, the mission of the Southern New England Conference of the United Church of Christ is to nurture local church vitality and the covenant among our churches to make God's love and justice real. Find out more by visiting sneucc.org.

We believe in God's continuing testament. This is why we are committed to hearing God's ancient story anew and afresh in our lives and in the world today. Find out more by visiting https://www.ucc.org/.
Visit our Facebook page for the latest updates and news about all things Second Congregational.
https://www.facebook.com/Second-Congregational-Church-of-Palmer-466184376926168/